Resilience Partners has a team of professionals with large experience in the Iberian SMEs market. Our team brings together decades of track record in private equity and debt from some of the leading European and global organizations like 3i, Rabobank, BBVA or JP Morgan.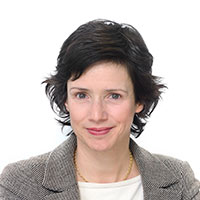 Adriana Oller
Founding Partner
Adriana Oller started her career as a principal investor at 3i Spain, and continued at Axis, providing direct lending solutions to SME's focused on established and profitable Spanish companies, which could not find suitable financing solutions to their business and growth plans in the traditional banking system and were not willing to give equity away to third party investors. In 2013, Adriana decided to establish Resilience Partners to provide those solutions to SMEs. She has 18 years of investment experience, since 2001 in private equity/debt specifically in midmarket companies in Spain and Portugal, where she has invested over EUR 80 M in 8 companies. She started her career in JP Morgan in Madrid and NYC offices, has an MBA from London Business School, thanks to a scholarship from La Caixa/ British Council, and a BA in Business & Economics from the Universidad Autónoma de Madrid and Paris Dauphine.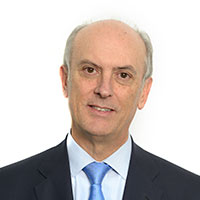 Agustín
Pla
Founding Partner
Agustín Pla has more than 32 years investment experience. He started his career at BBVA in Barcelona, where he spent eight years, providing financing solutions to the midmarket customers of the Bank in the Catalan market, and more recently at 3i Spain, where he spent 24 years, ultimately as Partner of the growth/minority investments in 3i Spain. During his tenure both at BBVA and 3i, he developed a deep understanding of the Spanish entrepreneurs and businessmen financing needs and saw the opportunity to provide alternative financing structures, by structuring investments as a combination of both equity and debt. At 3i, he completed 24 investments and was involved in more than 30 board of directors of 3i's portfolio companies in Spain. He decided joining RSL as founder partner in second half 2014, after leaving 3i. Chairman of ESADE Alumni Entrepreneurship Club, he has an MBA in IESE and BA in Business from ESADE Business School.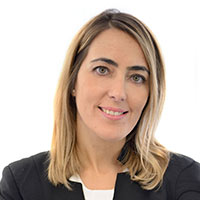 María Sabugal
Founding Partner
Maria has more than 16 years of experience in the banking industry with longstanding experience in the fields of origination, structuring, negotiation and closing of long and short term debt facilities for small/medium and large companies. Maria started her career at BNP Paribas, where he spent three years in the Corporate Banking department. Then she worked for Rabobank where she spent 12 years and worked for Leverage Finance, Credit and Loan Product Departments. She was member of Rabobank Spain Steering Committee for 9 years. Maria has been responsible for a portfolio of loans of EUR 1.0Bn as Head of the Loan Product Group (2013-2015) and before as Head of the Credit Risk Department (2007-2013) both at Rabobank Spain, having participated in the closing and monitoring of more than 70 transactions, some of them in the same investment segment of Resilience Partners. Maria has a Business Degree by ICADE (E-2) as well as several Executive Seminars in Leverage Finance, Credit Risk Management, Problematic Loans, Debt Structuring and Valuation organized by prestigious business schools from London, Paris and Amsterdam.

David
Vega
Investment Manager
David Vega joined Resilience Partners in October 2018 holding more than 10 years of experience in Corporate Finance areas. Prior to joining Resilience David led the M&A strategy of a Japanese multinational, ending with the acquisition of a local player. Previously as Corporate Finance Manager of a service company, he defined the business plan to support the restructuring of c. EUR 130 M syndicated debt, and managed the reorganization of the group by merging, dissolving and incorporating new subsidiaries. His previous experience includes several Corporate Development projects with relevant component of financial analysis and modelling. He holds a Business Degree by Universidad de La Salle and Master in Business Administration from Escuela de Negocios de Navarra.

Borja Mericaechevarría
Investment Associate
Borja Mericaechevarría joined Resilience Partners in April 2019. Previously, he worked for two years in a financial boutique as an M&A Analyst advising in mergers and acquisitions and restructuring processes. Borja speaks English and Spanish and has a degree in Business Administration and Management from CUNEF.

Jose Luis Herguedas
Investment Analyst
José Luis Herguedas joined Resilience Partners in April 2022. Previously, he worked as an M&A analyst in international investment banking boutiques advising in mergers and acquisitions, debt and restructuring processes. Jose Luis speaks English and Spanish and has a degree in Economics from Texas Tech University.

Jorge
Peribañez
Off-Cycle Analyst
Jorge Peribañez joined Resilience Partners in April 2023. Previously, he worked in Nologin Consulting. Jorge speaks English and Spanish and has a degree in Business Administration and Management from Universidad de Zaragoza.
We have a unique understanding and capabilities in financing, deal origination, risk assessment and deal execution.